Our Focus
3Dnet is a domestic cloud platform providing IHE compliant integration and modular SaaS solutions that include:
About US
Biotronics3D:
Resolving Shortfalls In Imaging Since 2004
Traditional PACS systems act as simple data silos, and every hospital requires an eclectic mix of additional software and hardware to share this data outside of the hospital. The problem of sharing data is further compounded when disparate hospitals with different systems try to collaborate.
3Dnet offers the solution.
The 3Dnet platform acts is a fully integrated, outsourced imaging system. The public cloud is hosted within an ISO27001 accredited domestic datacentre, providing the highest levels of security, scalability and reliability available. 3Dnet is also supported as private and hybrid deployments.
PACS, RIS, VNA and Visualisation delivered as distinct packages online.
And where local PACS, RIS, VNAs and EPRs exist, they can be interfaced with the cloud through IHE standards, with 3Dnet providing a secure patient information sharing and distribution platform online. Once connected to the cloud, local systems are consolidated and a coherent, automated workflow can be defined within 3Dnet (workflows examples can be found
here
). Any reports created online are automatically sent back for archiving within the hospital's primary archive.
Without installing clients, relying on a PC's underlying hardware or downloading sensitive patient information; clinicians can log into
3DnetMedical.com
from any Windows, Mac or mobile device to view patient documents and results alongside radiological images in full diagnostic quality.
Connect to the cloud as part of a free, no obligation 30 day trial.
Countries Worldwide

Using 3Dnet

Public & Private

Hospitals in the UK community

Million Patient records

Available securely online

Thousand Specialists & Referrers

Collaborating right now
It's easy to setup, and we'll give you a free 30 day live trial.
No cost, no obligation, no interference with current processes.
Latest Modules
The platform continues to evolve!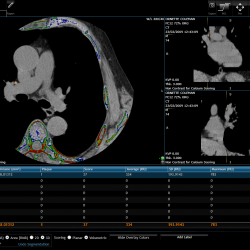 3Dnet's CT Calcium Scoring module performs allows doctors to use the results from CT scans to automatically detect any early signs of heart disease. CT Calcium Scoring provides an accurate measure of calcium on the arteries through a CT scanner. It assists doctors when assessing their patient's health care by providing relevant diagnoses for patients who have received CT scans.[…]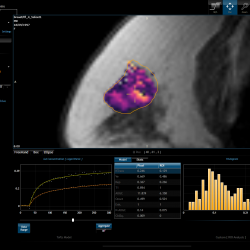 3Dnet's DCE-MRI Perfusion module allows doctors to use online image analysis software to correctly measure the uptake in vivo. Our MRI Perfusion helps doctors evaluate brain tumours and strokes in patients by relying on image analysis methods that allows them to analyse data easily. The DCE-MRI module features high quality parametric curve analysis and robust[…]
Previous
Next